Fresh eggs, milk, and a 3rd generation Acambarense baker with his secret recipes passed down from his grandfather to his father to him
3rd generation

3rd generation bakers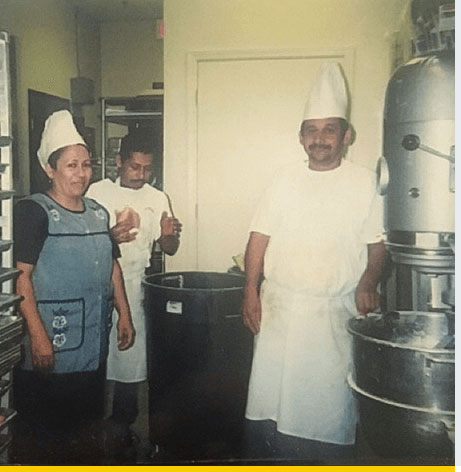 Our story begins with Alicia Nuñez and her daughter Claudia Fraide, born and raised in Acámbaro, Guanajuato, Mexico. Shortly after arriving in Salinas, Alicia brought her younger brother with her, Carlos Nuñez, a 3rd generation baker. The trio opened the bakery in its current location in Salinas in 2003. 
Since its foundation, Alicia and Claudia have been managing the business, exemplifying business grit and initiative on their way to accomplishing the American dream. When Carlos joined the team, he brought with him his baking expertise. Not only has he baked since he was a teenager in the late 80s, but his father and grandfather were also Bakers. It's this tradition that Carlos brought to the famous "el famoso pan de Acámbaro".
Legacy

The Acámbaro Legacy
Acámbaro was founded on September 19, 1526 is a city and municipality in the southeastern corner of the Mexican state of Guanajuato, on the banks of the Lerma River, and the oldest of the 46 municipalities of Guanajuato. Acámbaro is noted as a major railway junction, a local transport hub, and the origin of the nationally famous Acámbaro bread. Pan de Acámbaro (Acambaro bread), Acámbaro's most famous culinary export, is a bakery product similar to Jewish Challah There is more than six large bakeries in Acámbaro devoted to the production of Pan de Acámbaro.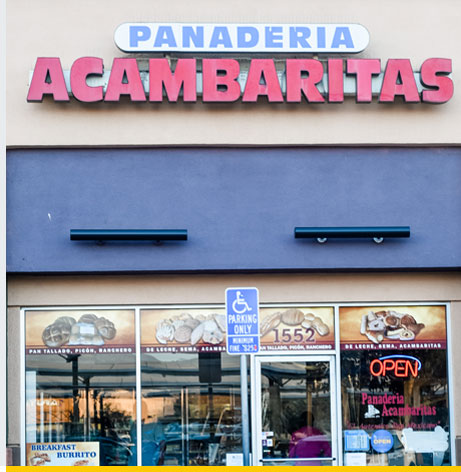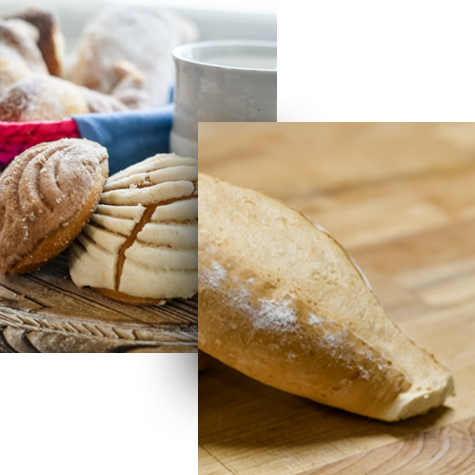 Creating bread that stands the test of time (or 3 decades!) is remarkable. There are two parts to our recipe. One part involves the use of high-grade flour, fresh local eggs, quality milk. As for the other part, well, it's a secret. While we won't disclose the secret, if you want to know what a secret tastes like, all you have to do is take a bite into our freshly made bread!
While most bakers bake overnight, we bake twice daily: one shift goes from 3am to 10am and the second from 12pm-5pm. For this to happen we brought on another great baker "Don Charlie," as he likes to be called, who hails from the capital city of Mexico. Despite baking twice a day since 2003 we haven't changed our classic style even a smidge in over three decades, thus preserving our family's recipe and ensuring that our bread is baked the way it was intended to be.
We fulfil ongoing donations to local elementary, middle, and high schools for special events as well as for church events throughout the year. Acambaritas has also sponsored college scholarships and youth sports teams.